Delea A Marca 'paires' the Gastronomic Days of the Blue Fish
This Wednesday, June 21st, Delea A Marca will participate in the presentation of the Gastronomic Days of the Blue Fish in the Gastrobar Ciquitrake, located in Calle Rascón, 21, in Huelva (Spain). The event, which will be presented by Santi Elías, chef of the Achanthum restaurant, the only restaurant in Huelva with Michelin star, will serve to announce the four tapas of these days that have as protagonists blue fish, namely mackerel, mackerel, sardine and The anchovy.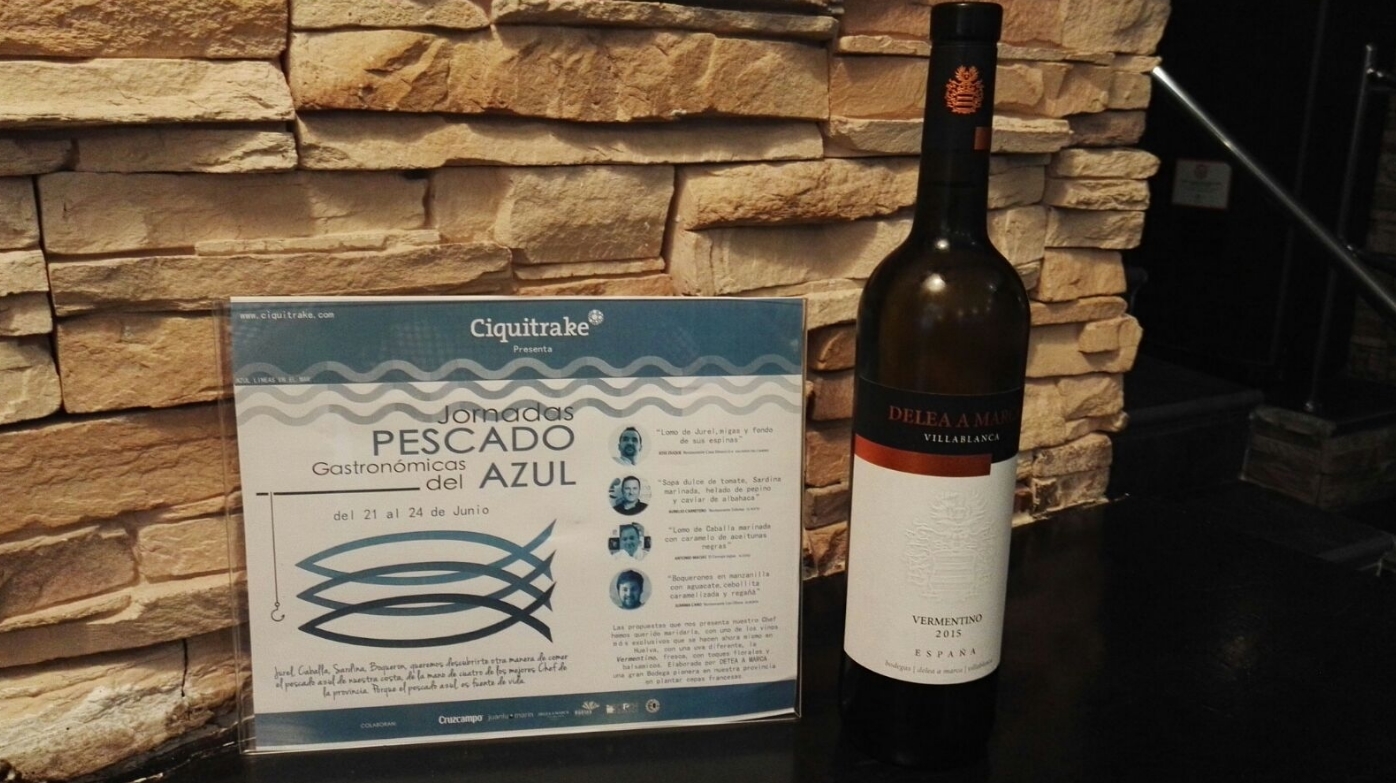 Each of these tapas will be made by four of the best chefs in the province of Huelva, and will be marinated with the wine of Delea A Marca Vermentino 2015. The tapas are as follows:
– Loin of horse mackerel, crumbs and bottom of its thorns – José Duque (House Restaurant – Valverde del Camino)
– Sweet tomato soup, marinated sardine, cucumber ice cream and basil caviar – Aurelio Carretero – Restaurante Zalema – El Rocío)
– Marinated mackerel loin with caramel of black olives (Antonio Macias – El Cerrojo tapas – Alosno)
– Boquerones in chamomile with avocado, caramelized onion and scold (Juanma Cano – Restaurant Los Olivos – Almonte)
From June 22 to Sunday 25, the public may want to approach the Gastrobar Ciquitraque to participate in these delicious days.
Looking forward to reading from you!
---